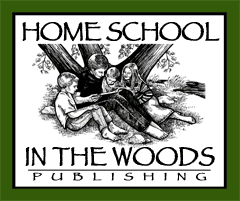 We absolutely love lapbooks in our family, so we were excited for the opportunity to review the Great Empires Study by Homeschool in the Woods. I had heard a lot of good things about Homeschool in the Woods in the past, but hadn't used any of their products yet, so this was a great chance for us to jump right in!
Created by the Paks, a homeschooling family of seventeen years, the Great Empires study teaches elementary aged students about fourteen empires through the use of projects and activities in addition to mapping, cooking, and a timeline to keep everyone straight.
Ancient Egypt
Ancient Greece
Ancient Rome
Ancient China
Arab-Muslim Empire
Mongolian Empire
Viking Empire
Spanish Empire
French Empire
English Empire
German Empire
Japanese Empire
Russian Empire
United States of America 
What we thought:
We had a great time using this study right from the beginning! We didn't go through the empires in order, but jumped around instead. So far we've learned about Ancient Egypt, Ancient Greece, Ancient Rome, Ancient China, the Viking Empire, and the Japanese Empire. Although each unit can be completed in 1-3 days, we like to go in-depth in our studies, so we took longer to study each empire.
We had a lot of fun with the Ancient Greece study; we loved creating our own pottery and designing a Greek shield, and the recipes were our favorite! Making a Viking longboat was another of our favorites, and we loved making the Japanese recipes. Also, the additional reading suggestions gave us a great jumping off point to further enhance our studies! Overall we thought this gave us a fun, hands-on reinforcement of the topics we covered this year in history.
Ancient Empires is available as a download for $18.95 or on CD for $19.95
To see what my fellow Crew members thought, and to hear about the other products reviewed, visit the Schoolhouse Review Crew.