We are a family of readers, and my girls are also huge horse fanatics. Given these two things, we were thrilled to receive Andi Saddles Up and Andi Under the Big Top from the new Circle C Stepping Stones written by Susan K. Marlow and published by Kregel Publications.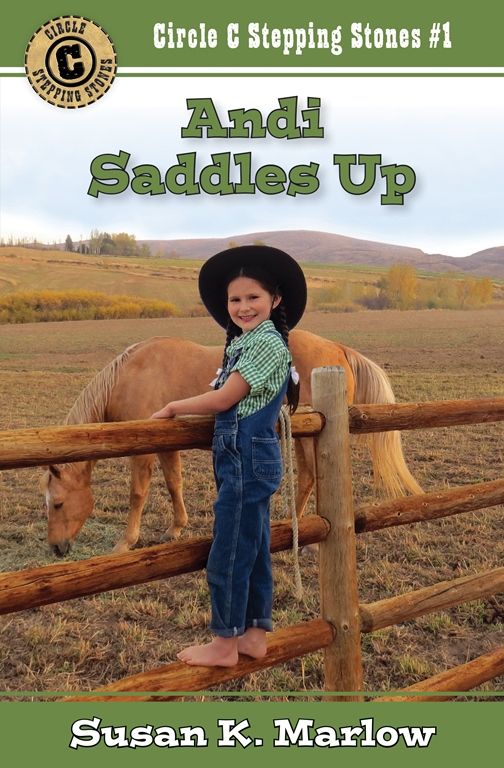 Written for kids ages 7-10, the Circle C Stepping Stones series is about a girl named Andi living in the Wild West of the late 1800's, and is a continuation of the Circle C Beginnings series (written for kids ages 6-9). There are six books in the Circle C Stepping Stones series:
Book 1: Andi Saddles Up
Book 2: Andi Under the Big Top   
Book 3: Andi Lassos Trouble (November 2017)
Book 4: Andi to the Rescue (November 2017) 
Book 5: Andi Dreams of Gold (July 2018)
Book 6: Andi Far from Home (July 2018)
In book 1, Andi Saddles Up, we read about nine year old Andi's adventures with a new friend, Sadie, from the neighboring property. Andi lives with her mother, sister, and brothers on their cattle ranch in California. The book opens on Andi's birthday, and she is very excited to finally be allowed to ride her palomino horse, Taffy, on her own. Her birthday celebration is interrupted by a visit from an angry neighbor (Sadie's father), who comes to argue with Andi's older brother about a land dispute. The river that had always marked the boundary between their two properties had shifted course, and now the two can't agree on who owns the land next to the river. As the book goes on, Andi (who is lonely after her friend Riley left the ranch) meets Sadi, and the two become fast friends. They find a way to have fun together while their families continue to dispute over the land. After an unexpected event at the end of the story, Andi's brother and Sadi's dad finally find a resolution.
In book 2, Andi Under the Big Top, Andi goes to the circus with her family. There she meets a little boy named Henry who ran away from home to join the circus. Henry is treated poorly. He is unhappy and wants to return home, but the circus has traveled a long way. It costs a lot of money to return, and he doesn't get the pay he was promised. Andi decides she will help him find a way home. With some plot twists along the way, in the end Henry gets to return to his family.
There are some great resources to go along with the books. There are free coloring pages to download, as well as activity pages. The activity pages cover a wide range of historical and language arts related material. There are reading comprehension questions, vocabulary, poetry, word searches, and so much more. There are also some reasonably priced lapbook options available. I think these are great tools for incorporating a unit on these books into your homeschool day.
What we thought:
These two books were a big hit here!  Francesca, who is almost 11 and in the target age range, read them both in a couple of days. Katie, who is newly-turned 13, ate them both up in about an hour. Even though they were well below Katie's reading level, the stories were well written and interesting enough to hold her. I highly recommend these books! They are wholesome and teach good character lessons without seeming to.  My girls like them so much I've decided to order the next two sets in the series. Circle C Adventures, written for ages 9-13, and Circle C Milestones, for ages 12 and up. We're excited to read about Andi's adventures as she gets older!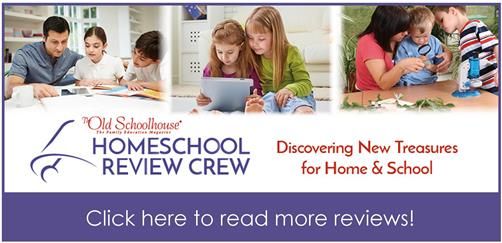 Susan K. Marlow and Kregel Publications on social media:
Twitter (Kregel Books): https://twitter.com/KregelBooks
Twitter (Susan K Marlow): https://twitter.com/SuzyScribbles
Facebook (Kregel Books): https://www.facebook.com/KregelBooks/
Facebook (Susan K Marlow): https://www.facebook.com/SusanKMarlow?fref=ts