Math has always come fairly easily for my fifth grader, but this year she has become a little less cheerful as the concepts get a bit more complicated. I was excited for the opportunity to have her try out the Grades 5/6 lessons from Algebra for Breakfast.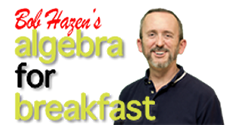 Created by Bob Hazen, Algebra for Breakfast is an online video based math enrichment program for grades three-four and five-six. In both levels kids will learn the basics of algebra through video instruction, worksheets, games, and manipulatives. The math dice and special manipulative blocks you need for the program are included in the Membership Package. 
Bob Hazen believes that online learning is most effective when done in segments. There are about fifty lessons in each of the levels of Algebra for Breakfast, which strategically unlock over a ninety-day period to maximize learning.
The video lessons are taught in a classroom setting. Some lessons have a short intro video, and each lesson has worksheets to print after watching the video. These worksheets further reinforce the learning from the video. There is also a parent's corner that contains the answer keys for the worksheets, and a place to submit a question in each section.
What we thought:
Francesca doesn't love online learning. She's kind of fidgety and loses interest in things quickly. I had a hard sell on my hands when I introduced her to Algebra for Breakfast, but I ended up being pleasantly surprised with the results.
For each lesson, we sat down together and watched the video. I found it was helpful for me to sit with her and redirect her attention when building with the manipulative blocks. She was easily distracted by what was going on in the classroom, so I think without me sitting there with her she would have just sat and watched and gotten off task. Once we finished watching the video, she completed the accompanying worksheets. Altogether the lessons probably took us about half an hour to complete. Since this is a supplemental math program, I thought that was just enough time. It was long enough for her to learn, but not enough that she was feeling like she had to do math twice in a day.
There are a lot of things I like about this program. I like that the video lessons are short, manageable chunks. I really liked the worksheets. I thought there was a good combination of teaching methods to appeal to different types of learners.
Francesca really liked working with the blocks. I think they appealed to her fidgety side. Being able to work the problems he was discussing seemed to help her focus better. She hadn't ventured much into algebra in her current math program, so she was learning the basics from the ground up. It was really great to be able to watch her mind work, to see her face light up and her excitement when something clicked for her. And although she started out resistant to the idea of an online math program, she quickly decided it was actually fun!
To see what my fellow Homeschool Review Crew members thought, click below.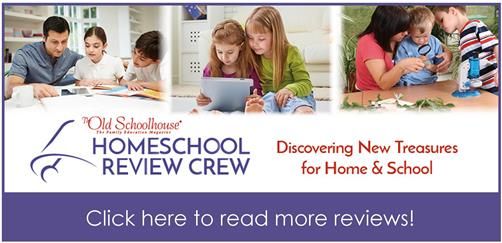 Check out Algebra for Breakfast on Facebook:https://www.facebook.com/AlgebraForBreakfast/