In our homeschool art is one of the subjects I don't feel super confident teaching on my own, so we were excited for the opportunity to try the Entire Level III by ArtAchieve!

ArtAchieve lessons are inspired by art from around the world, and enable people with no art background to teach a successful, high quality art lesson. There are five levels of lessons offered for beginning to advanced artists, and they are offered in two formats: PowerPoint slides and video. The levels are:
Each lesson includes:
A picture of the original object used for the lesson
A list of supplies needed
A warm up exercise-students practice drawing parts of the lesson using a fine-tipped black marker
PowerPoint slides or video lesson
Approximate time to complete the art class
Cross Curricular Connections
The Cross Curricular Connections are a great addition to the art lessons. Interesting ways to connect art to other areas of study are offered. For example, one of the lessons we did in Entire Level III was The Face From Gambia, which taught drawing a human face and the basic principals of pencil shading. Some of the Cross Curricular Connections for this lesson included:
Social Studies:
Learn the facts about The Gambia
Learn what the Stone Circles of Senegambia and other monuments tell us about the history of The Gambia.
Food:
Learn the names of popular dishes in The Gambia, and learn how to cook them yourself.
Science: Diseases
Learn about malaria and its symptoms
Learn about some efforts to fight malaria and HIV in The Gambia
Literature:
Read a children's folktale from The Gambia online
Read Bintou's Braids by Sylvianne Diouf-for elementary children
Dance:
Watch dancers from The Gambia
What we thought:
I like the way the lessons are setup on the website. Everything you need to know to get started is right on the main page, and the actual art instruction is thorough and easy to follow. The first lesson the girls picked to do was The Face From Gambia, and I was a little concerned about how my 10 year old would do. She's kind of a perfectionist and gets easily frustrated or discouraged if she can't make something look the way she thinks it's "supposed" to. I was happy to see she followed the instructions with ease, and never had any of those moments of discouragement that usually makes her want to stop. That was one of the things I was impressed with about this program. At the beginning of every lesson was a set of "rules" and they said some really great things like, "It's okay not to like everything you draw. Even famous artists do not like everything they create." and "There is no right or wrong way to draw. One drawing is not better than another. It's just different because the people who are drawing are different." I think these "rules" really took the pressure off and allowed her to just enjoy drawing.
We also tried The Eastern European Firebird and The Chinese Horse: Drawing the Horse's Head.
I also like that the lessons are so thorough that my 10 and 13 year old could do them independently. So far my oldest daughter has done all of the lessons with them, but going forward I think I will just let them run with it!
I think these are great lessons for homeschoolers, or even for after school or weekend fun. Lessons are available to purchase individually, or bundled together. There are free lessons that you can try before you buy!
My fellow Homeschool Review Crew received all different levels. Be sure to click below to see what they had to say!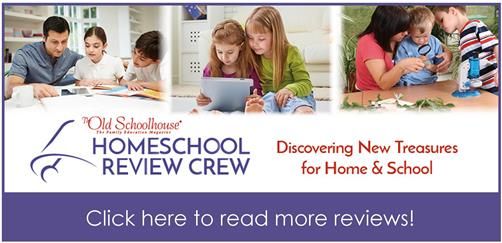 Visit ArtAchieve on social media:
Facebook: https://www.facebook.com/Artachieve   @ArtAchieve
Instagram: https://www.instagram.com/johnahofland   @johnahofland
Twitter: https://twitter.com/ArtAchieve   @ArtAchieve
Pinterest: https://www.pinterest.com/artachieve   artachieve
Google+: https://plus.google.com/+JohnHoflandartachieve   ArtAchieve