We've been homeschooling since my thirteen year old was in preschool, so I'd say I'm a pretty seasoned homeschooler by now. Although we LOVE homeschooling and are certain that this is the life God has called us to, sometimes I get burned out. We are getting close to the end of our school year, and I'm tired. Homeschool Rescue by Only Passionate Curiosity came at a perfect time to encourage and refocus me!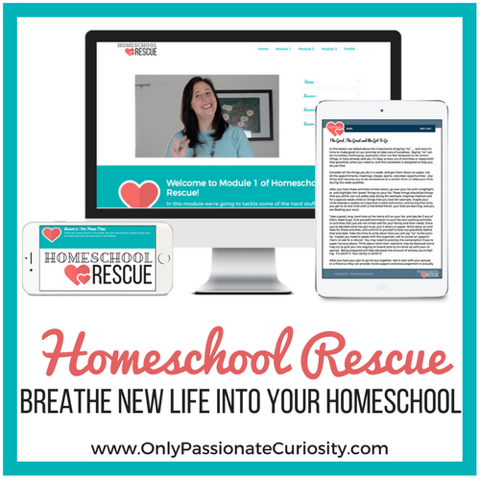 Are you a homeschooler? Do you sometimes find yourself feeling frustrated or overwhelmed, wondering how on earth you will ever get it all done? Do you ever worry about whether or not what you're teaching your kids is enough? Wondering if you're enough? Homeschooling is hard work. Throw in all of the other responsibilities that come with being a wife and a mom, and it's easy to get discouraged and start to doubt yourself. Created by a homeschooling mom, Homeschool Rescue is just what you need to reset your homeschool and find your focus again!
Homeschool Rescue is an online course that utilizes a variety of tools to help you get your homeschool back on track. There are five modules in this course, with three to five lessons in each module. Each lesson includes a video, thought provoking homework, and resource links and documents. There is also a private online community where you'll find encouragement and support, as well as lots of great bonus content. And once you join, you are a lifetime member!
How I used it:
I could tell from the very first module that this was a course I was going to have to put some serious thought into. Right from the beginning Heather grabbed my attention and challenged me to take a hard, honest look at where I'm at. I pondered our homeschool; what I like, what I wish I could do differently. After you've been doing this for years and finds what works for your family, it's easy to coast and do things as you've always done them without taking a breath to assess things. I focused on what things I would like to do more, and things I'd like to do less of. I set some new goals for myself, which is something I haven't done in a while.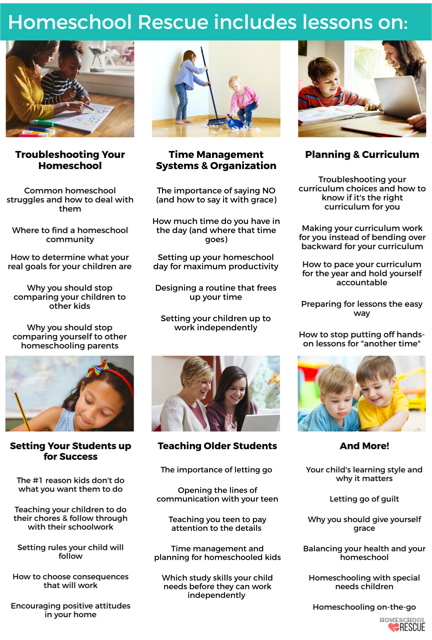 Although I got something useful from each lesson, I think my favorite was the module on teaching older children. My thirteen year old is starting a program next year that focuses on the students taking more responsibility in their education. Study skills and time management were two things I wanted to work on with her this summer, so this was full of practical information for us. Have I mentioned the planners? I love a good planner, and there are so many beautiful ones to choose from as part of the bonus content!
There is so much I like about this course. The homework pushes you to dig deep and take a good, honest look at yourself, your homeschool, and your family. I like that you get a lifetime membership. We go through different seasons in our lives, and it will be good to have this course to come back to again and again when I find myself struggling. Heather has such a heart for supporting homeschool moms, and it really shines through in this course she's created.
To see what my fellow Homeschool Review Crew members thought of Homeschool Rescue, click below.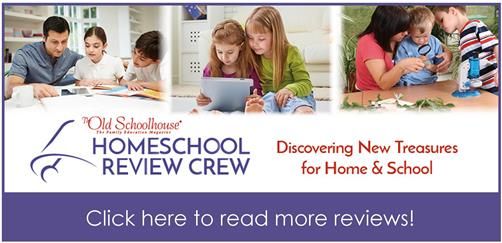 Visit Only Passionate Curiosity on social media:
Facebook:  https://www.facebook.com/OnlyPassionateCuriosity/
Twitter:  https://twitter.com/opchomeschool
Pinterest:  https://www.pinterest.com/OPChomeschool/
Instagram:  https://www.instagram.com/onlypassionatecuriosity/
Goggle+:  https://plus.google.com/b/110290451358830656260/+OnlypassionatecuriosityHomeschool