We studied Latin when the girls were younger, but haven't in a few years. I decided it was about time for my thirteen-year old to revisit it, since she will be starting a group in September that involves regular Latin lessons. We were thrilled to receive the First Form Latin Complete Set from Memoria Press for review recently. It was perfect timing!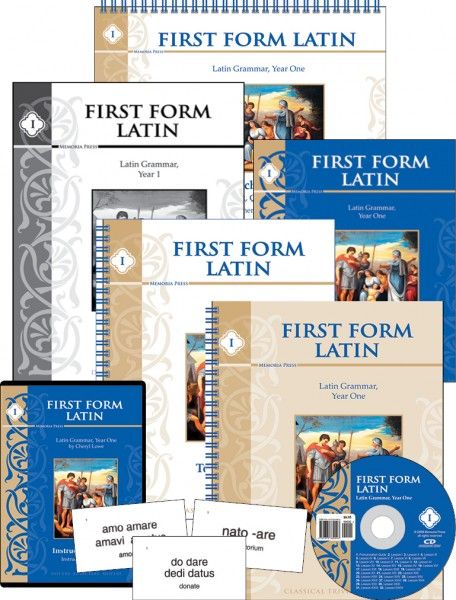 I should start by saying I am a huge fan of
Memoria Press
. They produce such impressive high quality educational materials, and their
First Form Latin Program
is no exception. Following the Classical model, the
First Form Latin Program
is for all beginners grades five and up, or as follow up to
Latina Christiana
at any age. This program teaches for mastery, focusing on grammar forms and vocabulary to teach students in a way that will stay with them.
Included in the
First Form Latin Program
is everything you will need to successfully teach your kids Latin, even with no previous experience. The kit includes:
Teacher Manual: Each lesson is laid out in an easy to follow format that includes Oral Recitation/Review, Latin Saying, Grammar-Chalk Talk, Vocabulary,Oral Drill and helpful FYI notes. There is also an inset of the Student Text right in the lesson plan, which I found very convenient.

Teacher Key: Includes answers for all workbook exercises, quizzes, and tests.

Instructional DVD's: This is one of my favorite things about Memoria Press. The video lessons, taught by Glen Moore, really enhance this program. Having these DVD's made me so much more confident in things I was concerned about, like proper pronunciation.

Student Text: Two page lessons make the material feel more manageable.

Student Workbook: Four to six workbook pages for each lesson provide much needed opportunity for practice and memorization.

Pronunciation CD: includes all vocabulary and grammar forms for each lesson.

Flashcards:to practice vocabulary, grammar forms, and Latin sayings.
How We Used It and What We Thought:
We use this program an average of three days a week. On Mondays we start with recitation and review, and then we watch the DVD lesson together. This is such an invaluable resource. As we watch the lesson, we pause as needed for clarification and discussion. After the video lesson, we do the Latin saying, Chalk Talk, and Vocabulary together. For the rest of the week, Katie works through the workbook pages, using the flashcards and pronunciation CD for reinforcement. We end the lesson with the Oral Drill to test for mastery.
I
really
love this program. It is thorough, easy to follow, and easy enough for Katie to navigate without feeling overwhelmed by it. And since I'm a book nerd and pretty books make me happy, I need to also mention that this set is gorgeous. The spiral-bound books are especially cool. The beauty of this set really satisfies my inner nerdy tendencies. My experiences with
Memoria Press
in the past had my expectations really high for this set, and I am happy to say that those expectations were exceeded.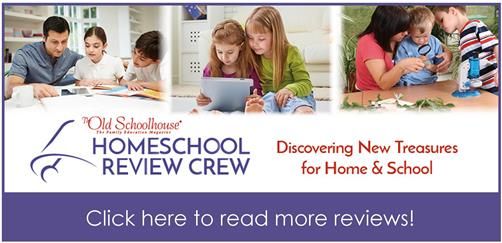 Visit Memoria Press on social media!