Art is one of those subjects that always seems to slip through the cracks, no matter my good intentions. Thanks to the Monthly Plan from Creating a Masterpiece, we have been able to incorporate creating beautiful art into our weekly lessons with ease.
Created by Sharon Hofer, Creating a Masterpiece is an online program that uses video instruction to teach children technique that will equip them to produce excellent results. The lessons give step-by-step instruction, enabling students to create masterpieces they can be proud of.
There are six levels, ranging from Beginner to Level 5, and an Art In History level.
The Beginner level is designed for ages four and up, and the projects can be completed in an average of forty-five minutes to an hour. These lessons contain fun, introductory instruction using a variety of media including water color, charcoal, oil pastel, and more.
Levels 1-5 progress through more advanced projects. The projects are divided up over three to seven lessons that take an average of forty-five minutes to an hour and a half to complete. Each level builds on previously learned skills, while adding new techniques and medium to explore. Some mediums used include acrylic painting, sculpture, silk dying, ink, and more.
Art In History teaches students how to create projects from different time periods. These projects have different levels of difficulty. Some can be completed by 6-9 year olds, older students will be able to complete them all.
In addition to the video instruction, each lesson includes a downloadable PDF supply list, a link to purchase supplies online, helpful tips, and a high resolution image of the project.
Our favorite project so far has been sculpting a turtle. Located in Level 1, this project was divided over four lessons, with each of those lessons broken down into two to four sections.
Once we had all the supplies we needed, all we had to do was set the laptop up on the table and we were ready to create. For this project every member of our family joined in! After working through all four sections of lesson 1, we had created the bodies of our turtles-arms, legs, head, and shell. In lesson 2 we fine-tuned the parts, and added some texture. In lesson 3 we finished adding texture, working on the shell this time. In lesson 4 we brought our turtles to life with some paint!
This project was time consuming because we had to wait for the clay to dry completely before we could paint them, and then we had to wait for the paint and then the crackle to dry before seeing our finished results. Although we had fun creating our turtles and wanted to just work steadily on them, it was definitely worth the wait to do them well! Everyone enjoyed this project tremendously and took great pride in what they created!
We also tried our hand at oil pastels, creating a winter cabin on velour paper. This was done in one lesson broken up into four sections, and we finished it in a day. I was a little nervous about using the velour paper, it was so white and soft I was afraid I'd mess it up. I was glad to find out that Sharon had us draw the cabin on paper first, and then trace over it onto the velour. I had my doubts that I would be able to make my picture look anything remotely resembling what she was doing, but I was pleased to see at the end that it actually did. I think that's what I love most about this program. It let's people like me, with absolutely no natural artistic ability, create a beautiful work of art.
There were so many things I loved about Creating a Masterpiece. I appreciated that all of the supplies needed for a project were linked to a website where I could order everything right online. It was worth it to me to pay for high quality materials that I knew we could use for more than the project they were ordered for. I really liked the way the projects were broken up into manageable chunks. My 10 year old loses interest in things fairly quickly, and she stayed engaged throughout each lesson. I love that this gave us the opportunity to spend quality time as a family creating art together. I think the thing I like most about this program was seeing what the girls were taking away from it. They used what they learned and explored their own creativity. How cool is that? Although we've done all the projects together so far, the website and the lessons are so easy to follow that I'm going to just let them run with it on their own now. I can't wait to see what they try next! Overall, Creating a Masterpiece was a big hit here, and we were so blessed and thankful to use it.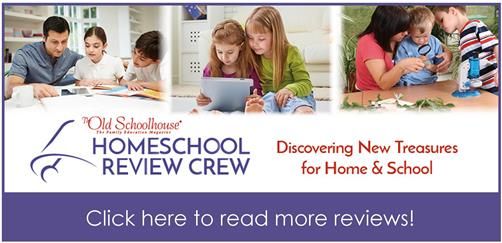 Visit Creating a Masterpiece on Facebook: https://www.facebook.com/createamasterpiece