We study the Bible regularly with our girls. We know the Gospels and the stories of Jesus- of His birth, His life, and His resurrection-by heart. What a blessing it was to receive Drive Thru History®'s new series Drive Thru History®-"The Gospels"! It is one thing to know the stories and picture them in your head, but it's an entirely new experience being able to see the places we've read about so often.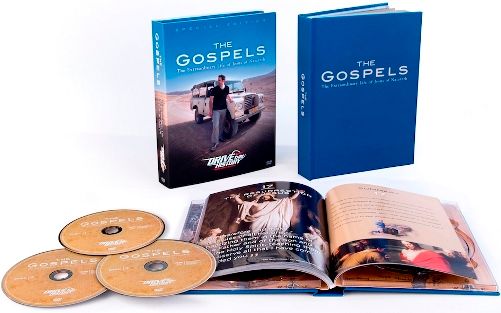 In Drive Thru History®-"The Gospels" Dave Stotts takes you on an adventure to over 50 ancient sites in Israel to weave the riveting tale of Jesus from the locations recorded in Matthew, Mark, Luke, and John. This DVD set includes eighteen visually stunning episodes, each about 30 minutes long, for over nine hours of content. There is also a beautiful hardcover study guide, with gorgeous photos and discussion questions to facilitate thought-provoking conversations. 
Episodes:
The Historical Landscape
The Announcements
Jesus is Born
Jesus Grows Up
Jesus Starts His Ministry
Jesus Returns to Galilee
Jesus Begins His Miracles
Jesus Teaches with Authority
The Sermon on the Mount
Jesus Travels to the Sea of Galilee
Jesus Travels North with His Apostles
A Final Trip to Jerusalem
Jesus Arrives in Jerusalem
The Last Supper
The Trial of Jesus
The Crucifixion of Jesus
The Resurrection of Jesus
Who is Jesus?
What we thought:
We LOVE this series! It was really interesting to be able to see so many of the places we've read about in the Bible. It's one thing to picture Mary giving birth to Jesus in a stable, it's another to see what the place and the manger actually looked like. (Interesting fact: the manger was probably a feeding trough made of stone, not of wood like we always see depicted.) Dave Stotts does a wonderful job making such an important piece of history come alive. He doesn't just tell the story of the Gospels, he also shares the history, archaeology, geography, and art of the time to paint the big picture and let viewers understand and experience things in a whole new light. A master storyteller, Dave engages you with his humor and his expertise. His passion and enthusiasm are evident, and make for episodes so interesting you want to just sit and devour them all at once.
Although we wanted to sit and watch every single episode in a row, we had decided ahead of time that we would use this as a family bible study. Once a week we sat down together after dinner and watched an episode. We paused as we went along to discuss things,(Can you believe they built the Herodium without any modern machines?!) and used the study guide afterwards for further discussion. There were great open-ended questions like, "What is so cool and compelling about the "Moses Seat" discovered at Chorazin?" or "Discuss the beauty and importance of the Sea of Galilee at the time of Jesus." Have I mentioned how beautiful the study guide is? It truly is gorgeous.
Drive Thru History®-"The Gospels" is for everyone: bible studies, church groups, and even for family night enjoyment. I cannot say enough good things about this series-you'll just have to buy it and see for yourself how amazing it is!
Some of my fellow Homeschool Review Crew members were blessed with the opportunity to review this as well. Be sure to see what they had to say!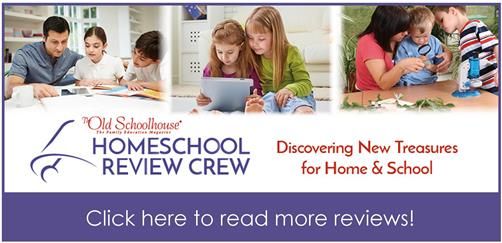 Check out Drive Thru History® on social media!
Facebook:  https://www.facebook.com/drivethruhistory/
YouTube:  https://www.youtube.com/drivethruhistory
Instagram:  https://www.instagram.com/drivethruhistory/