My girls are voracious readers. As they get older and are experiencing many new genres of fiction, it is especially important to me to provide them with quality literature. I was thrilled to receive Corrie ten Boom: Keeper of the Angels' Den from the Christian Heroes: Then and Now series by YWAM Publishing.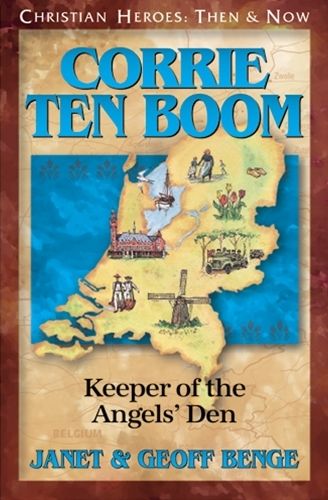 Christian Heroes: Then and Now
is a wonderful series of true stories that tell the tale of ordinary men and women whose trust in God helped them to do extraordinary things for His people and His kingdom. There are so many exciting titles to choose from that I couldn't pick just one. I decided to let my thirteen year old decide, and she chose
Corrie ten Boom: Keeper of the Angels' Den.
(I was pleasantly surprised at her choice because there were a lot of more familiar names I thought she'd go for, like
C.S. Lewis
,
Clara Barton
, and
Laura Ingalls Wilder
.)
Corrie ten Boom: Keeper of the Angels' Den tells the fascinating story of the life of Corrie ten Boom and the heroic efforts she and her family made to help and protect Jewish people during the Nazi invasion and occupation of Holland during one of the most horrific tragedies in history.
Along with the book, we also received a downloadable
study guide
that includes corresponding lessons in:
History

Geography

Essay Writing

Creative Writing

Reading Comprehension

Public Speaking

Drama

Art
There are six comprehension questions for each chapter. There are also Key Bible Verses, Essay Questions, Creative Writing, Hands-On Projects, Audio/Visual Projects, Arts and Crafts, Community Links, and more. Some examples of the projects include: "Many books and articles have been written about Corrie ten Boom, but she always gave credit to her whole family for their efforts to help the Jews. Explain the roles her various family members played in resisting the Nazis. Why do you think Corrie is the family member most often remembered?" or "Make an illustrated timeline of Corrie ten Boom's life. On the timeline, also record major world events,
such as the First and Second World Wars and the stages in the development of the European Union."
What We Thought:
When we got Corrie ten Boom I decided to read it first before handing it over to Katie. I couldn't put it down! This is a beautifully written story of an amazing woman who endured unimaginable hardships while never giving up helping the people who needed her. Her life and faith is such a moving testament to the amazing power and strength God gives to His people.
As expected, once I gave it to Katie she zipped right through it. We used the comprehension questions to discuss each chapter as she went along. The Essay questions and creative writing assignments offered a great way to really dig into the story and challenge Katie to think deeply about such a terrible time. Since she finished the book so quickly, I've decided to have her read the book again at a more leisurely pace to be able to take full advantage of the study guide. There are many more activities and projects we didn't get to, and they're worth slowing down and really devoting some time to.
Overall I really loved this book and the study guide. This series offers great role models for my girls, and I look forward to reading the rest of the books together. To see the other titles reviewed by the Homeschool Review Crew, click below.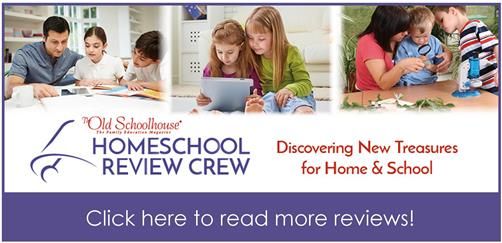 Visit YWAM on Social Media: